Author:
Shahina Mohamed Ashraf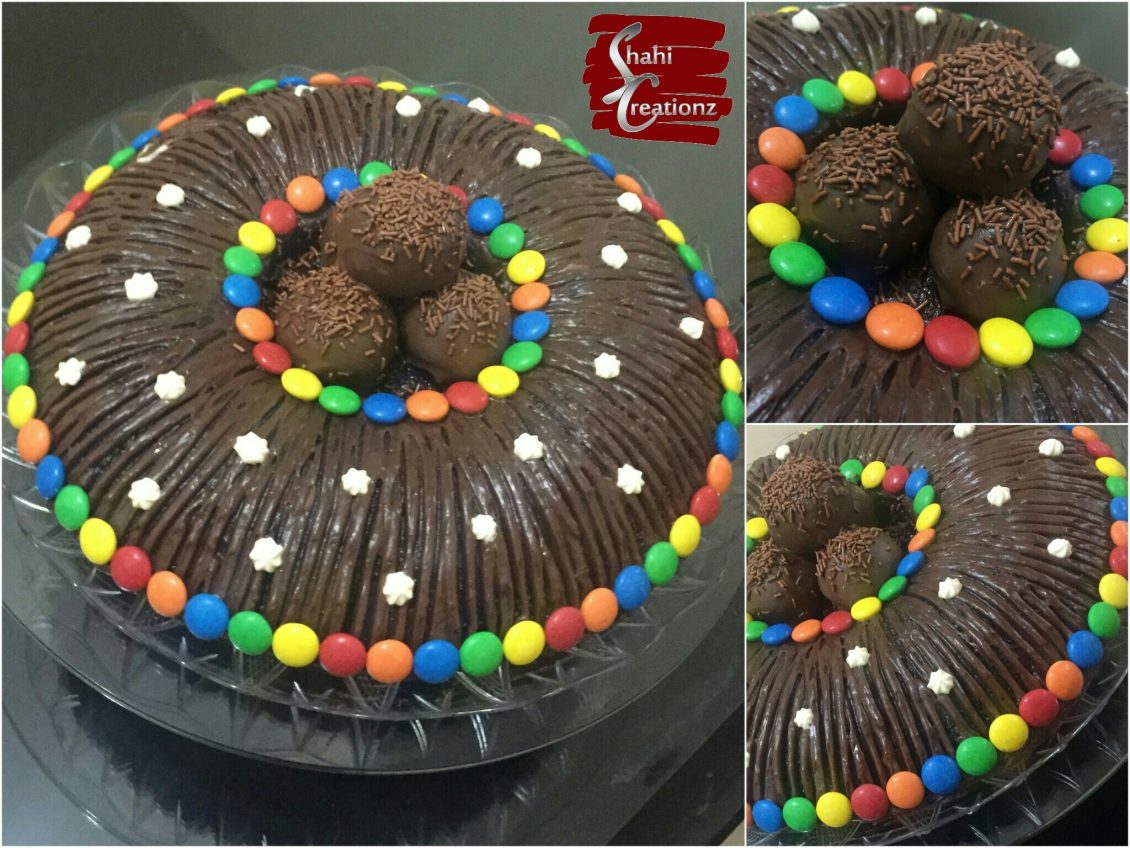 INGREDIENTS
3/4 cup all-purpose flour
3/4 cup hazelnut flour*
1 1/2 cups granulated sugar
3/4 cup processed cocoa powder sifted
1 1/2 tsp baking soda
1 tsp baking powder
1 tsp salt
1/4 cup vegetable oil
3/4 cup buttermilk
3/4 cup hot water
2 large eggs
2 tsp vanilla
melted chocolate (for cake pops)
chocolate sprinkles/ chocolate chips etc for decor
INSTRUCTIONS
Preheat oven to 350 F, grease round baking pans and dust with cocoa powder. Line bottoms with parchment.
Place all dry ingredients into the bowl of a stand mixer fitted with a paddle attachment. Stir to combine.
In a medium bowl whisk all wet ingredients (pour hot water in slowly while whisking as not to cook the eggs).
Add wet ingredients to dry and mix on medium for 2-3 mins. Batter will be very thin.
Pour evenly into prepared pans. I used a kitchen scale to ensure the batter is evenly distributed.
Bake until a cake tester comes out mostly clean, a total of 30-35 mins.
Cut out the middle part of the cake and make some cake pops using it.
Coat the cake pops with chocolate. Decorate according to your preference.
Place those cake-pops in the center of the cake. And decorate the cake with your favorite chocolates/ sprinkles/chocolate chips.