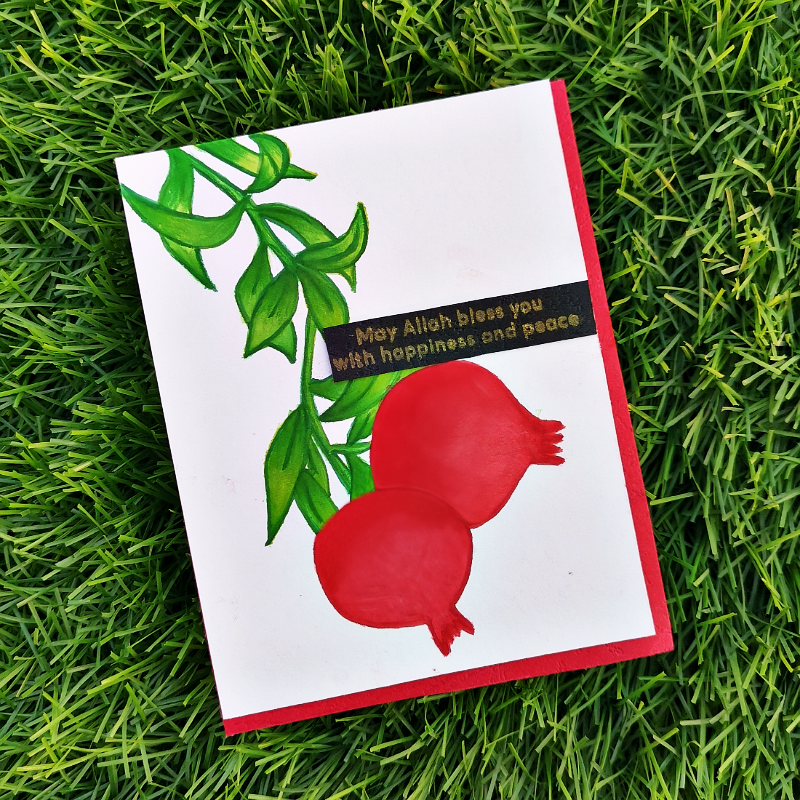 Hi, welcome back to a new blog. Hope you all are doing great.
Today's blog is based on the Irresistible Inking Techniques taught by Sara Nauman at Altenew academy. This course helps us to stretch the purpose of our ink pads! It teaches us how to give new life to them by thinking outside the box. I never used my stamps for anything else other than stamping or ink Blending. So literally this course made me do things outside the box.
This is the first time I'm trying to color something with watercolor brushes. So eagerly waiting for your opinions and suggestions.
I took Neenah classic white cardstock and trimmed it into 4*5 1/4. I decided to use Happy pomegranates from Altenew for this project. I stamped the green leafy parts of the picture with just green altenew crisp die ink. And the red pomegranate parts with the heart beat crisp die ink from Altenew. Then I stamped these inks on my Altenew Watercolor Palette. Its light-colored surface ensures an accurate representation of our ink color and is smooth and sturdy. It's perfect for our artistic needs, especially for the ones who play with colors.
I painted the pomegranates with these colors using a watercolor brush. I used the fine tip brush to paint the border and filled the inside part with a size medium watercolor brush. The tip retains its shape allowing for both broad strokes and fine detail work. I was really nervous about the coloring part, as this is my first painting with the watercolor brushes.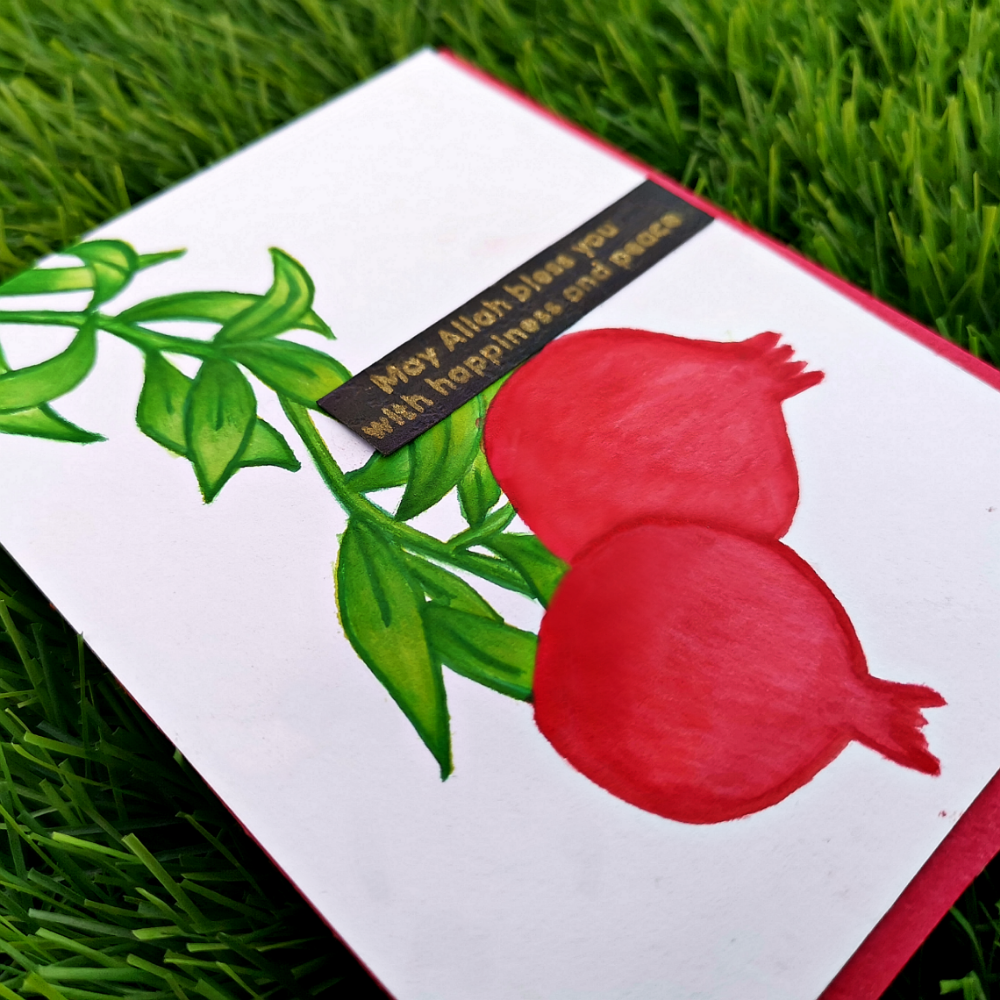 Ones the painting is dried, I trimmed a strip from the black cardstock and stamped out the sentiment from Mudra "Islamic festive" stamp set. I stamped it again with versa fine ink. And heat embossed it with Wow gold embossing powder. That trimmed sentiment strip was placed on the right middle corner of the card. I also trimmed a red cardstock paper into 4 1/4*5 1/2 and placed it behind the white one. This time I positioned it towards the lower right side of the card. So that the red color is focused on a single side of the card.
I hope this method will turn out to be an inspiration for you too. Do give it a try to learn this course at https://altenew.com/products/irresistible-inking-techniques
I hope to see you all soon with another project from AECP. Until then happy stamping and thanks for stopping by!
-shahi