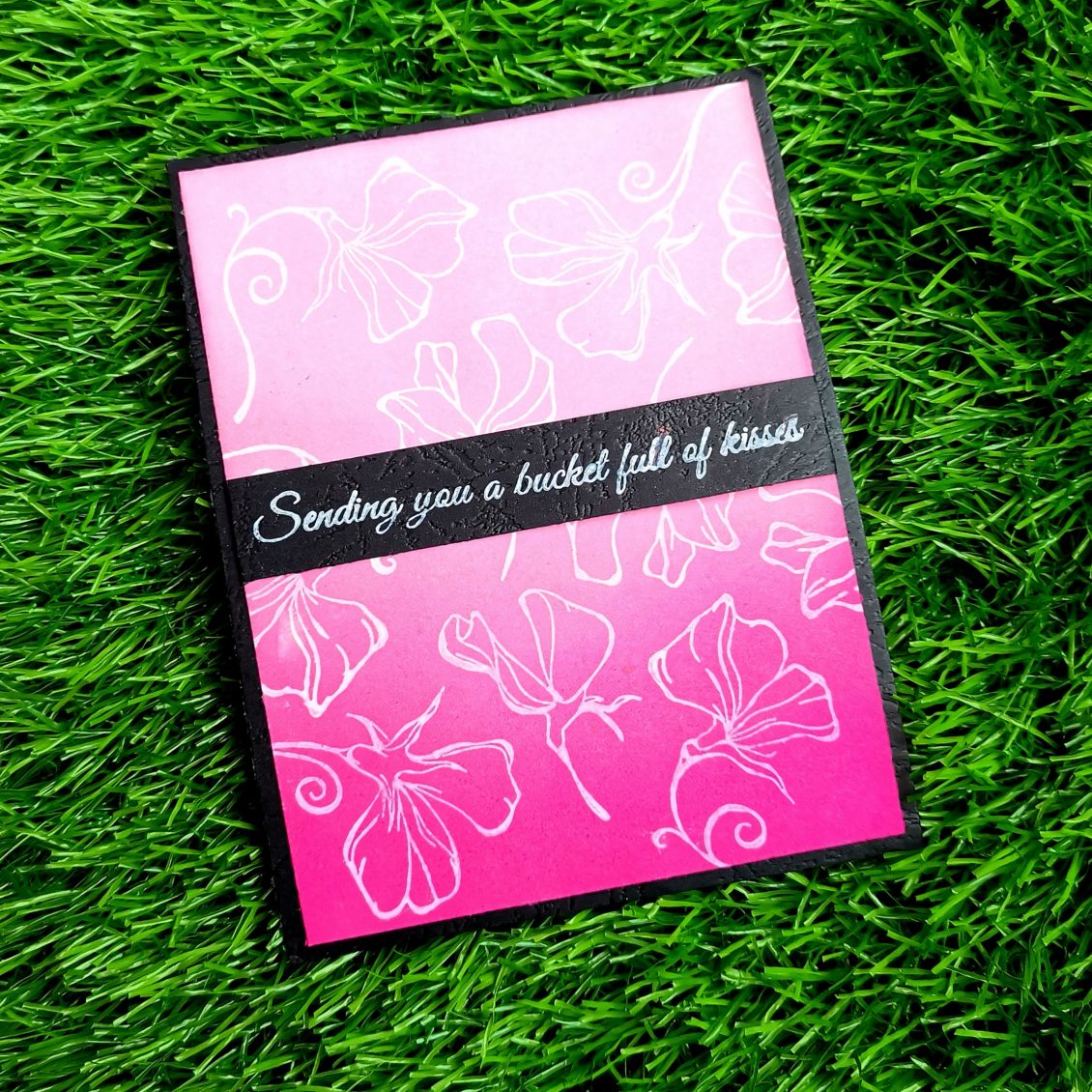 Hi, Sorry it's been so long since I have posted something about my course. Like all of you, I have been intently following reports of Coronavirus Disease 2019 (COVID-19) and considering the many ways in which its future course might alter our day to day lives. These past few weeks have been a powerful reminder of just how connected we are to one another and how our choices today determine our options tomorrow. As the number of confirmed cases is increasing day by day, I pray that all of you stay safe and healthy. May the almighty God bless this whole humanity with good health. Ameen.
To refresh my mind and thoughts, I decided to enter my craft room today. As I am completing my AECP projects one by one, it's getting real fun at the altenew educator certification program. My today's task is to make a card based on the lesson, Easy Ink Blending Techniques.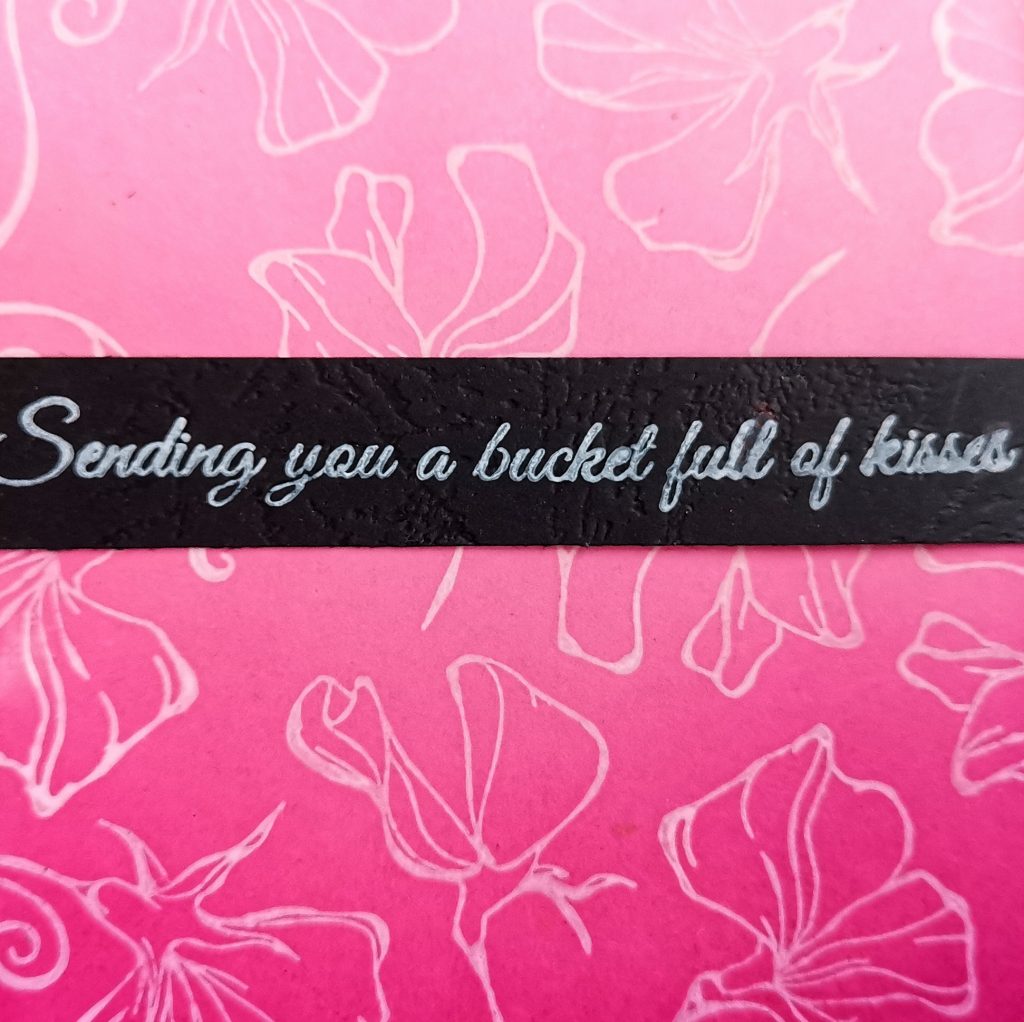 My plan is to create a pink ombre look on the card base. For putting on that vibrant look, I decided to blend "cherry blossom" crisp die ink collection from Altenew. Darker to lighter color from bottom to top, I blended Razzleberry, Rubellite, Pinkalicious, and Pink Diamond accordingly on my 5 1/4*4 inch Neenah classic crest solar white cardstock.
I didn't want my cardstock to stay ordinary, I wanted to add some background to it. That's when my eyes got caught up with the Altenew's sweetest peas stamp set. I stamped them in various directions all around in my cardstock with Hero Arts unicorn white pigment ink. I wanted to stick a sentiment which completely fills the center of my card. That's how I came across a sentiment from a stamp set bought online a few years ago. It said, "sending you a bucket full of kisses". I stamped it on black leather paper with Hero Arts unicorn white pigment ink and trimmed it to a strip. And stuck it on the center of the card with glue.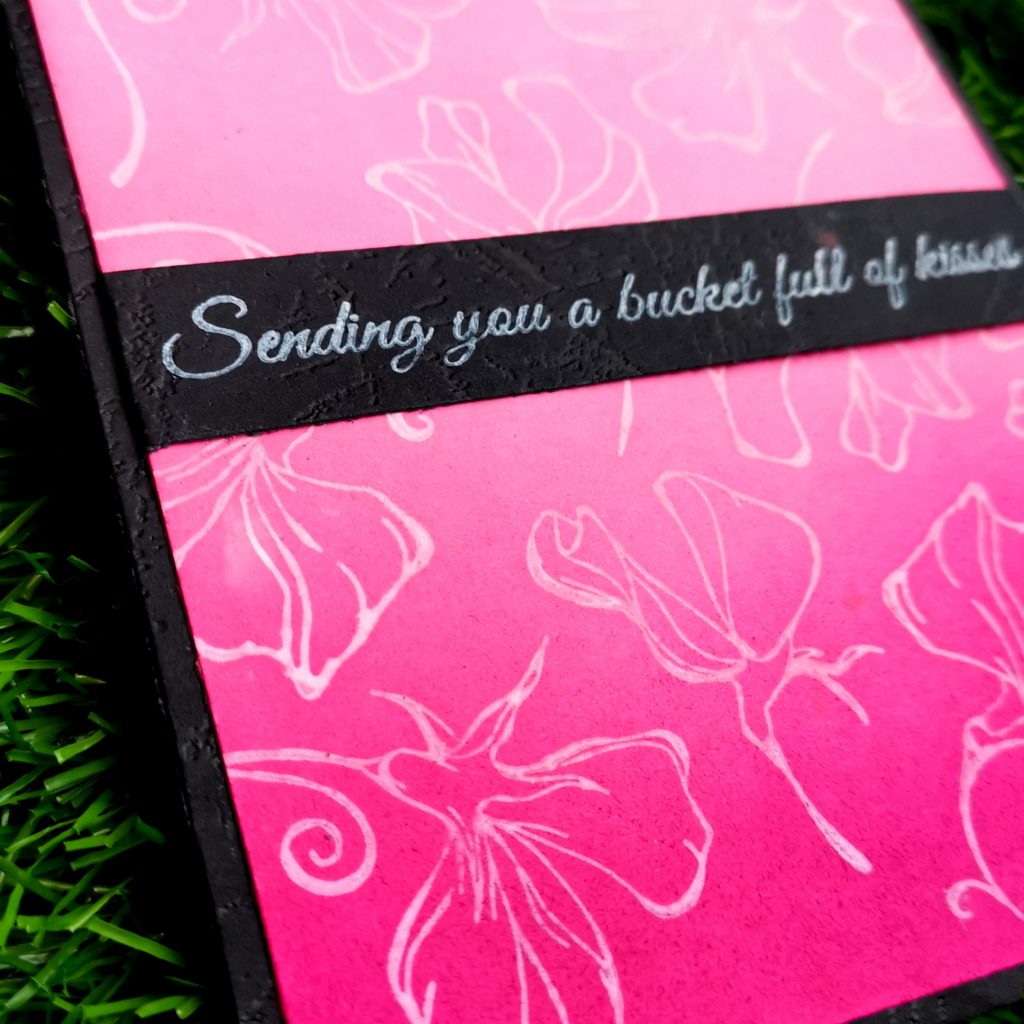 Finally took a 4 1/4* 5 1/2 sized black leather paper and stuck it behind my cardstock. I always like giving a dual-layer to my card. It gives a wall affect to my cards. Isn't it so simple. I hope this method will turn out to be an inspiration for you too. Do give it a try to learn this lesson at https://altenew.com/products/easy-ink-blending-techniques
I hope to see you all soon with another project from AECP. Until then happy stamping and thanks for stopping by!
-shahi