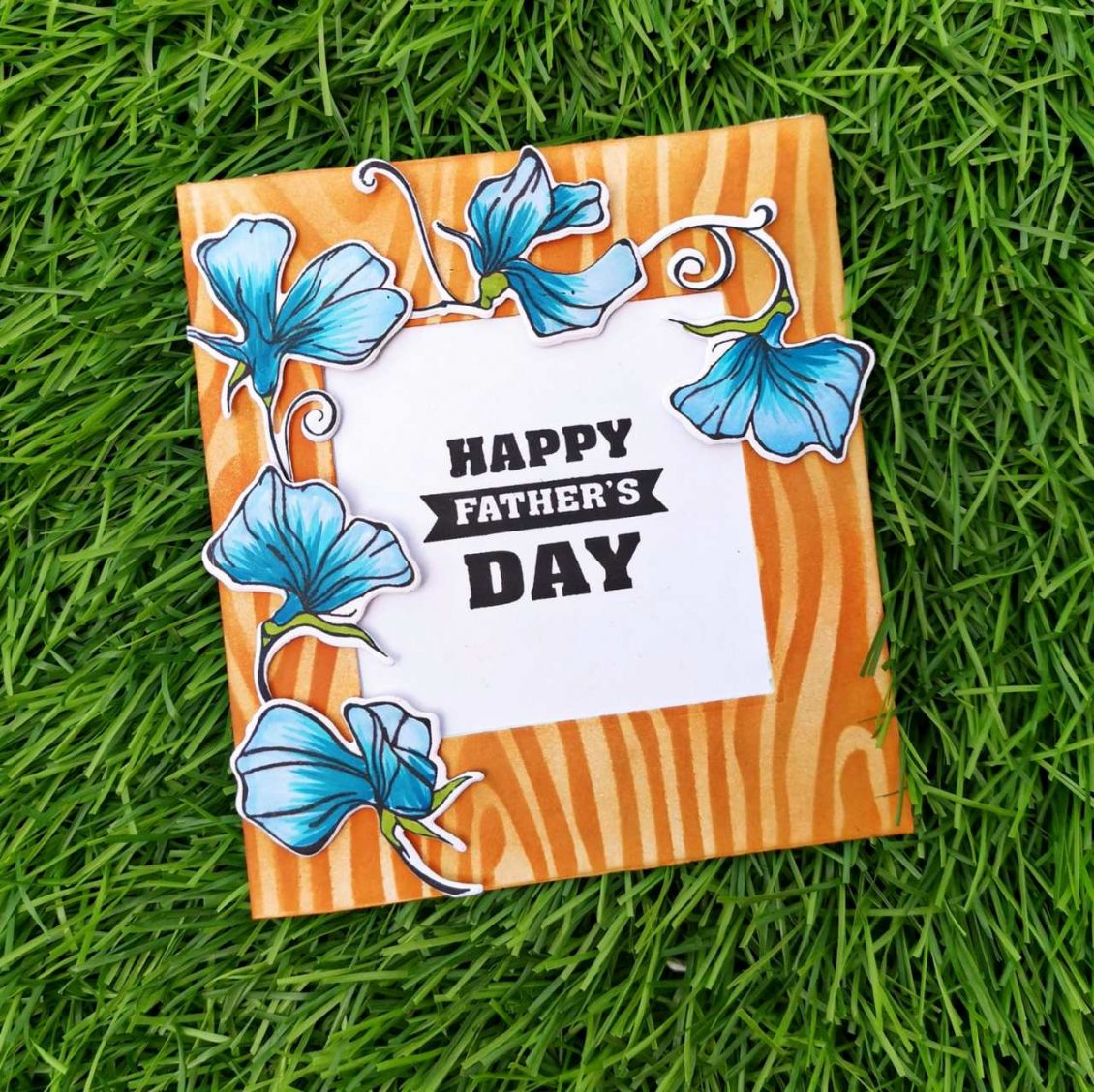 So here is my second take on the course "For the guys" from Altenew academy. I am a person who is usually comfortable with Masculine cards, but this time it isn't the same. Sticking to altenew products is the greatest challenge I'm facing right now. I don't have much of my craft supplies in hand with me right down. Which narrows my mind with less opinions. Yet I'm trying my level best to think outside the box. So this how it began.
I trimmed two 4 1/4 *4 1/4 Neenah classic crest solar white square cards. The first one was blended with hazelnut crisp die ink from Altenew. Then I placed a wood textured stencil on it and blended it with brown distress ink. I trimmed out a square piece from the middle of my card. Then I placed the other white cardstock behind it and stamped "Happy Father's day" (best dad from Altenew) with versafine black ink on the center of the card.
Then I stamped some flowers with black ink on a white cardstock paper. I choose the flowers from the sweetest peas stamp set from Altenew. I colored them with 3 shades of blue artistic markers from Altenew( Caribbean sky, ocean waves, dessert night). After die cutting them with their coordinating dies. I placed them on the border of the square die cut. That square shape in the center of the card acts as the basic geometric shape used in this card. So in order to add more geometric shapes, I decided to stick those flowers in a triangle shape. Thus leaving aside a segment of the square, I stuck those flowers around the die-cut.
I have got no idea if my card came out well or not But you do give it a try to learn this course on Masculine cards at https://altenew.com/products/for-the-guys.I hope to see you all soon with another project from AECP. Until then happy stamping and thanks for stopping by!
-shahi