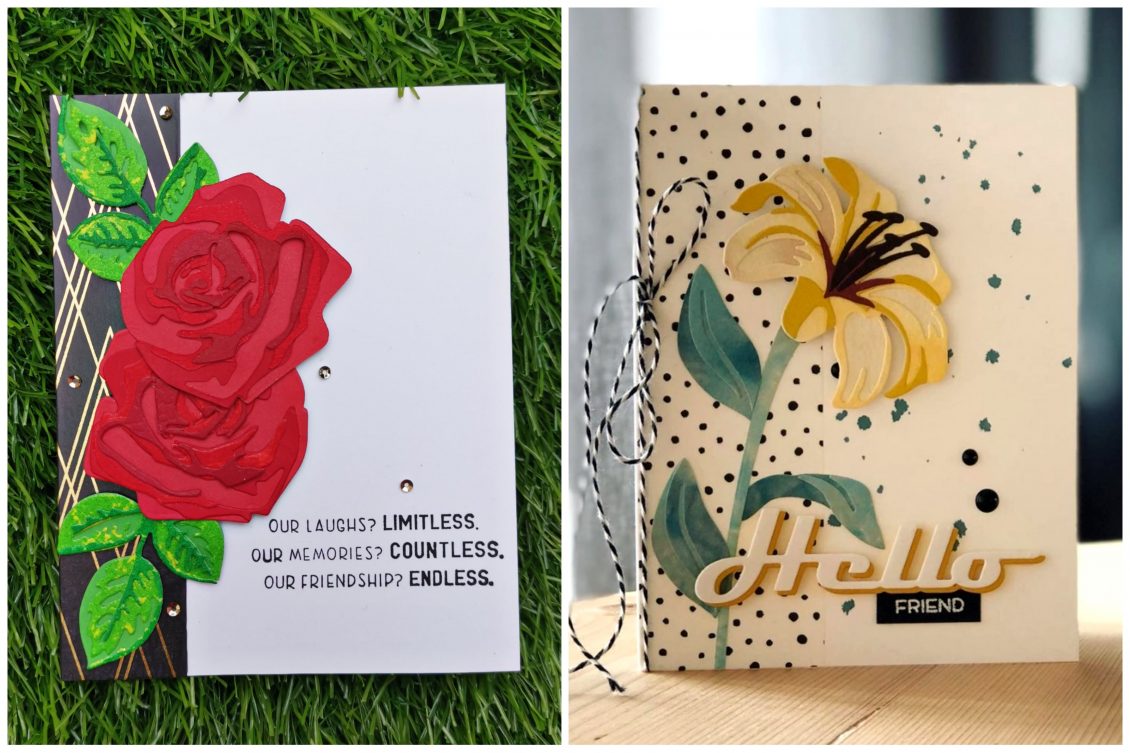 Hello and welcome to Case your fellow Crafter Blog Hop!
You must be here from Sandhya Iyer 's blog

We fellow crafters at AECP are here with our first AECP Participant/Educator Hop! We thought it would be really fun to do a CASE your fellow crafter hop, which is an awesome way to get to know each other! All the credit goes to Natasha. she is the one who helped us the most in making this happen today.
Today I'm going to CASE Berit Kyllo-Steinmoen . She is such a talented artist. A fellow AECP participant who has got real talent of playing with colors. The card I chose to CASE is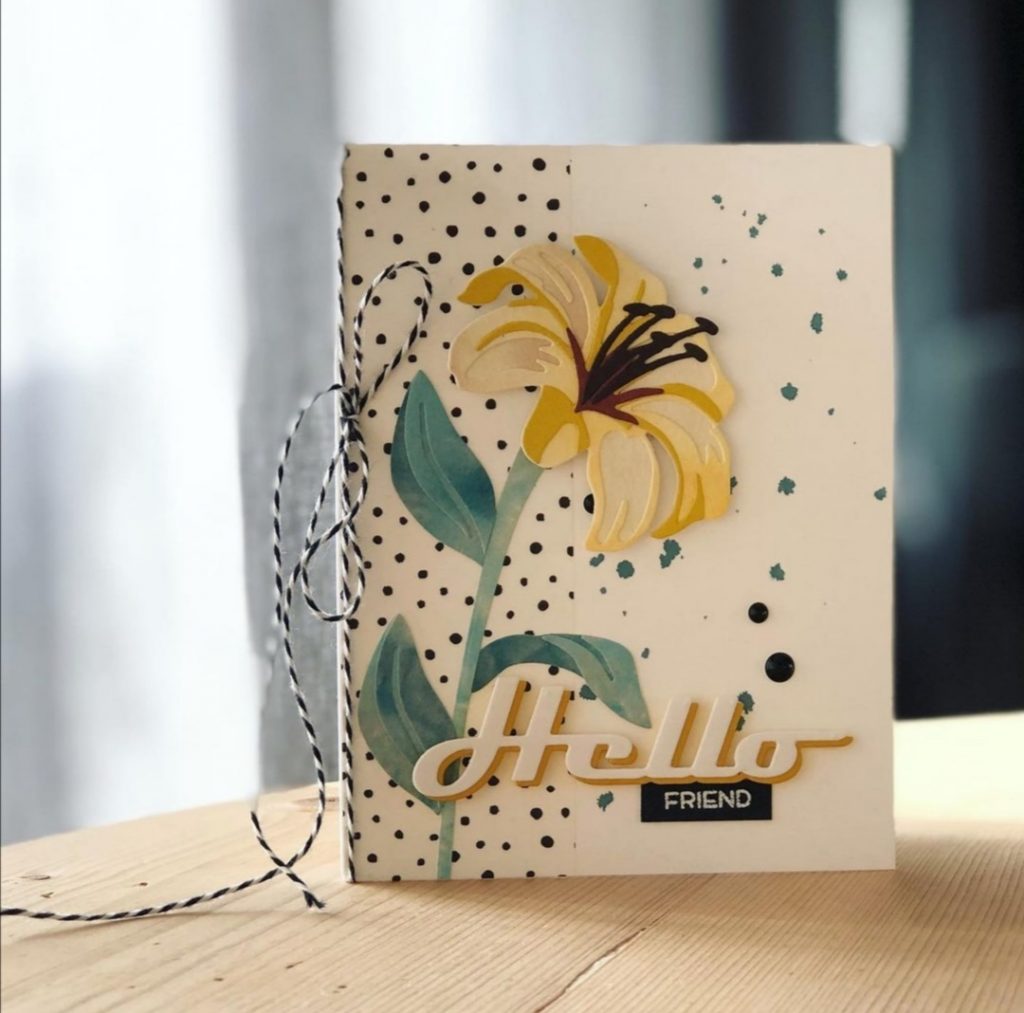 As I was scrolling through her IG ,I noticed that this was her first trial on layering dies. That when I realized that I haven't given it a try yet. Switching from layered stamping to layered dies was something really new to me. But I'm totally loving it. So here is my version of her card.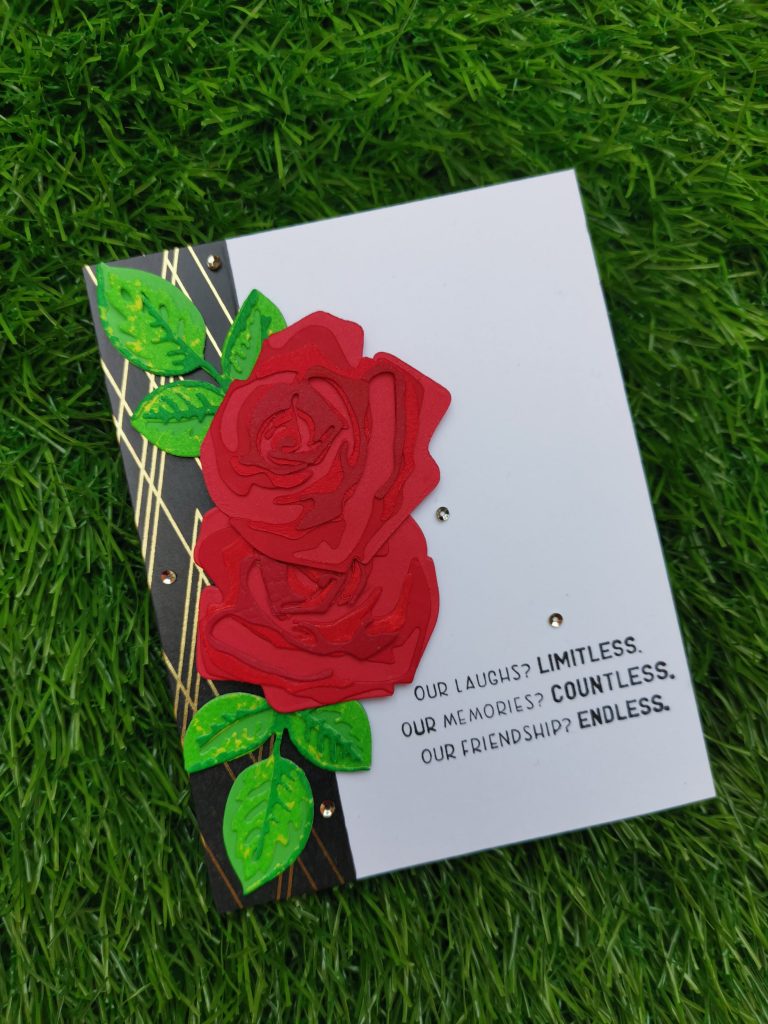 Coming to the details, CASE means Copy And Share Everything. but it can be interpreted in many ways. Basically, we would each choose one of the AECP/Educator creations someone has shared that inspires us. Then we would create something ourselves; it could be a recreation of the exact card, we could take certain parts of the design and make it our own. It could be that a specific technique or color choice inspires you. The possibilities are endless! Today I have focused on the techniques and the layout used by her. She has given a vertical border at the left side of the card with the layering flower covering part of it. The sentiment is placed on the right bottom of the card. As add-ons she has also used some sequences near the sentiment.
To begin with I trimmed a 5 1/4 * 4 1/2 Neenah classic crest cardstock. Then stuck altenew's deco lines washi tape on the left side. Then I die cut Craft a Flower Rose layering die set from Altenew. I used 4 different gradients of red for the flower and green for the leaf. To give a unique look I splashed some yellow paint on the green leaves. The sentiment I used was from friends forever stamp set from Altenew. To have a extra look .I used some Antique gold sequins from Altenew. Here are some detail look to my card. Hope you liked it.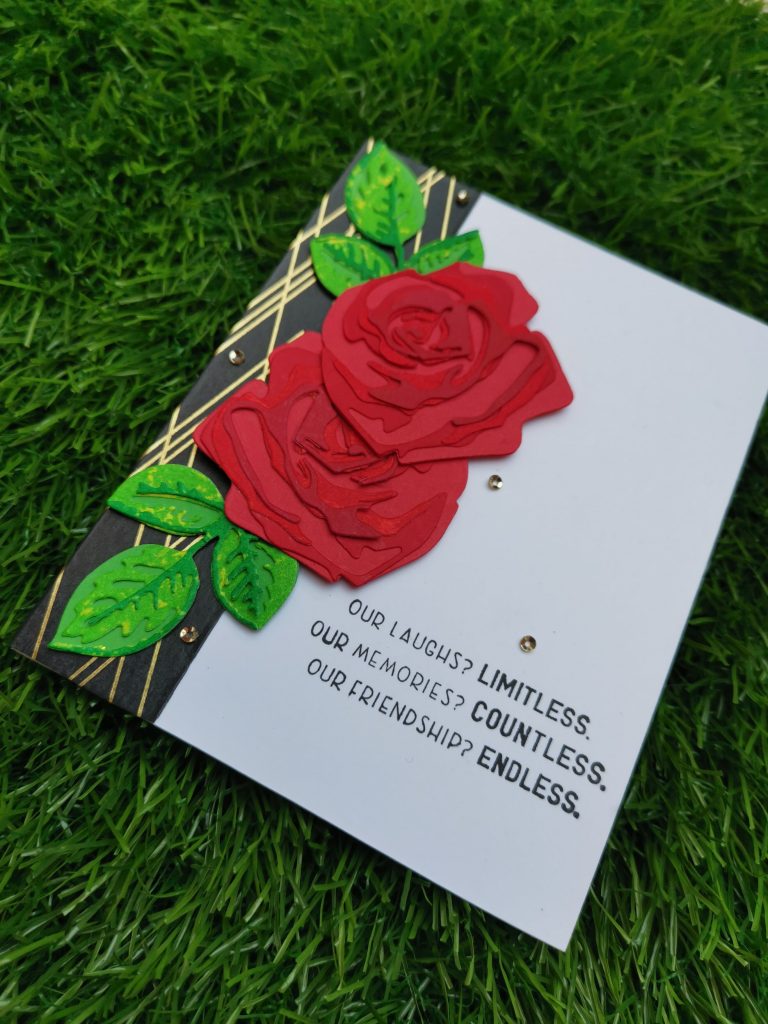 Thank You!
I really appreciate you stopping by. If you like what you've seen from me, please comment your feedbacks and do give me a follow over on my Instagram (@shahicreationz) and/or subscribing to my vlog and YouTube if you haven't already.