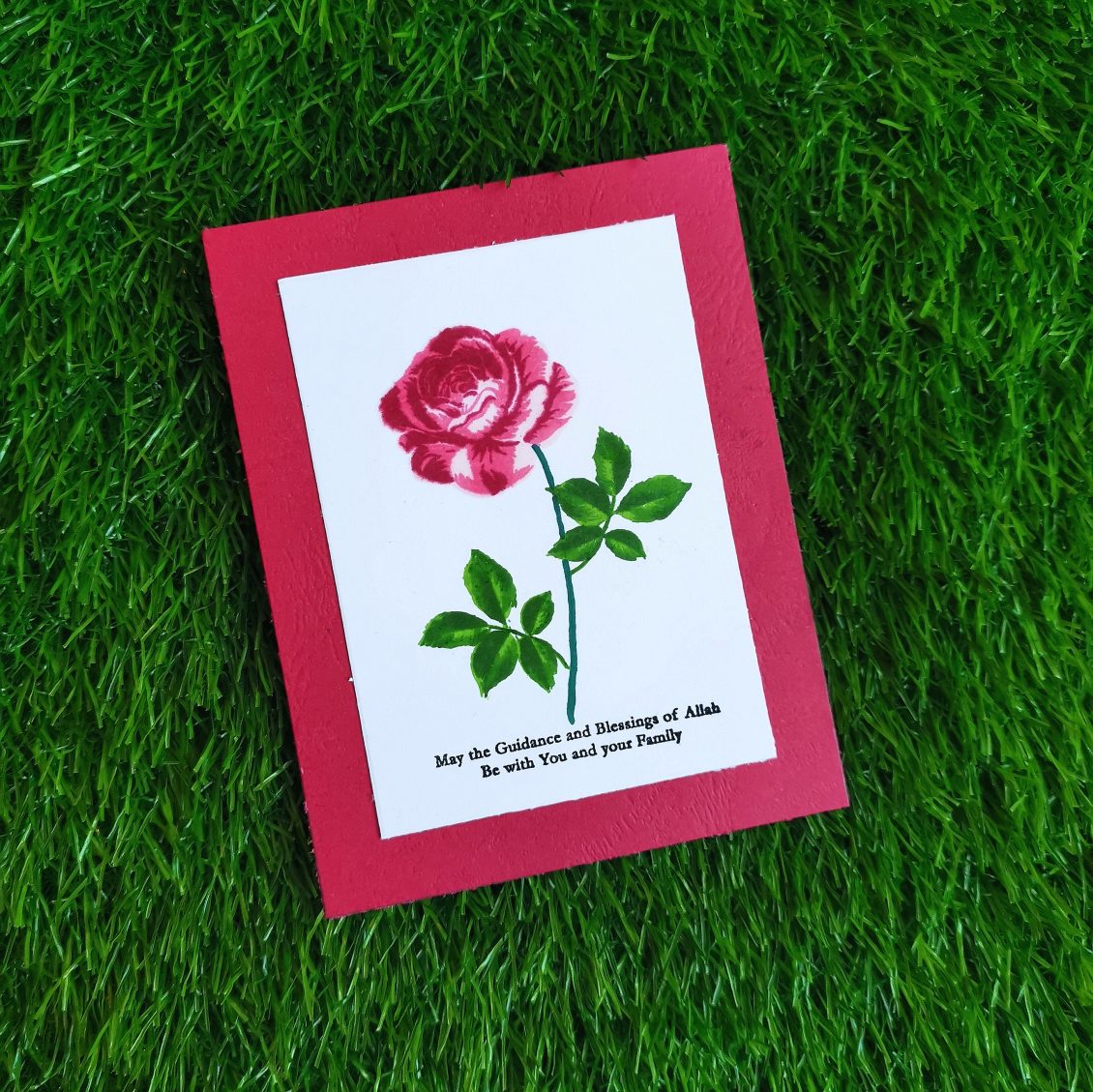 This is going to be my second project on the altenew educator certification program. Today's task is to make a clean and simple card. I'm planning to stamp a rose with few leaves then add a sentiment to my card.
I stamped my rose using Layered stamp from studio light with the Red Cosmos Crisp Ink collection from Altenew. (Frosty Pink, Coral Berry, Ruby Red, Grapevine) The leaves were stamped with the Green Valley Crisp Ink collection. Mountain Pine, Shadow Creek, Grass Field, Firefly) from Altenew. These inks stamp solid with smooth coverage and great colors. What's even better is that they are grouped into color families and this makes layered stamping much easier even for beginners!
I decided to draw the stem of my rose by hand with a green sharpie marker. I choose a sentiment from Altenew Eid greetings which says " May the guidance and blessings of Allah be with you and your family". It's one of my favorite sentiment from Altenew. I use them wherever possible while card making. Finally, the card is being trimmed to add space to the red cardstock at the base. The large area given to the red cardstock highlights the card and makes it even more beautiful. This is one of the easiest and simplest ways to make a CAS card. Make sure to give it a try.
By attending this section, I realised that card making isn't a difficult task. Even a small flower and a sentiment can do a lot. I hope to see you at my next blog post. Until then happy stamping and thanks for stopping by!
-Shahi