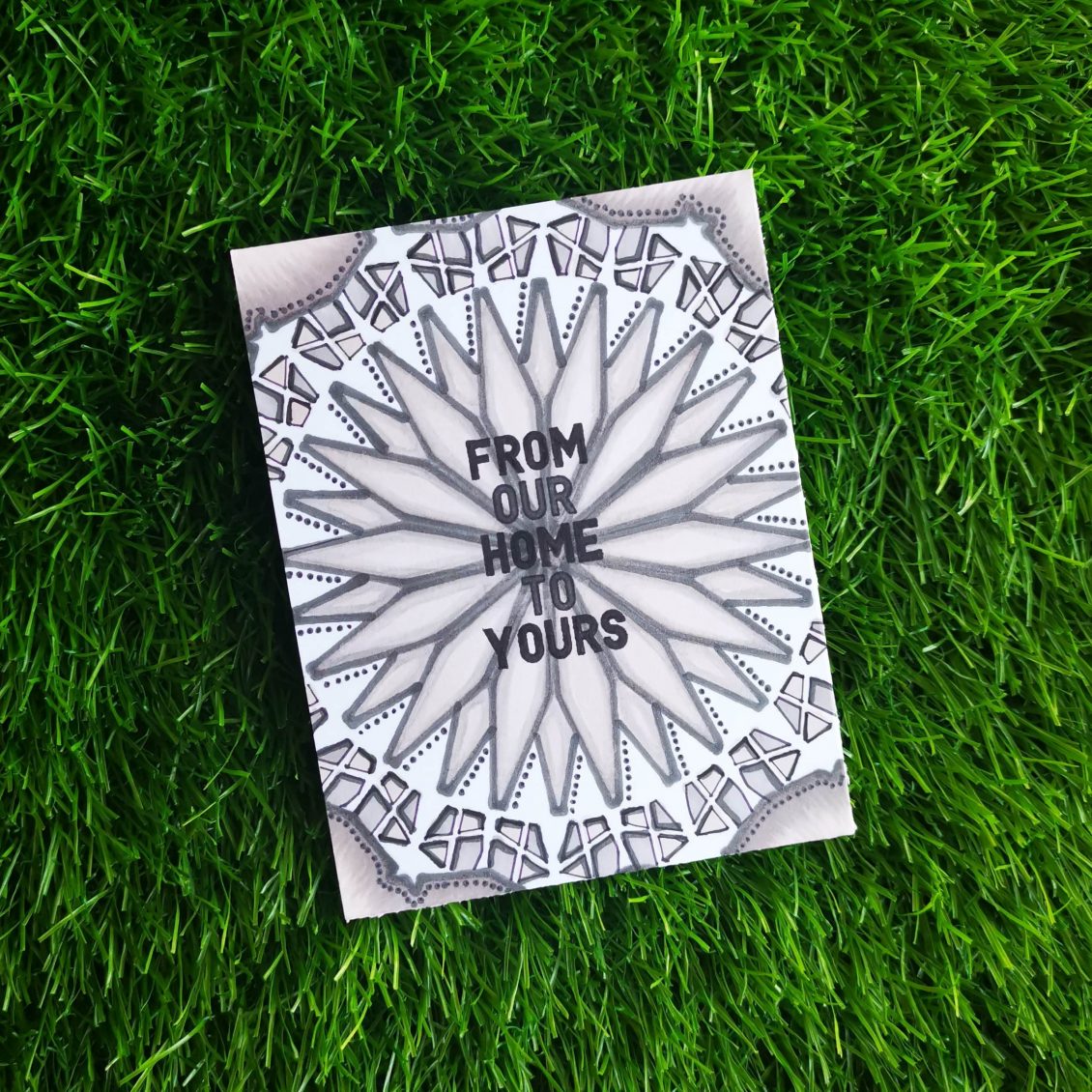 The next AECP class I tackled was "Magical Marker Techniques", by Sara Naumann. I enjoyed the fact that Sara uses her markers for more than just coloring in stamped images, in fact, I liked that a lot. I would recommend this class to anyone who is looking for ideas on how to stretch their supplies . I used my artistic markers just for coloring, but through this class, I did explored a new way of using it.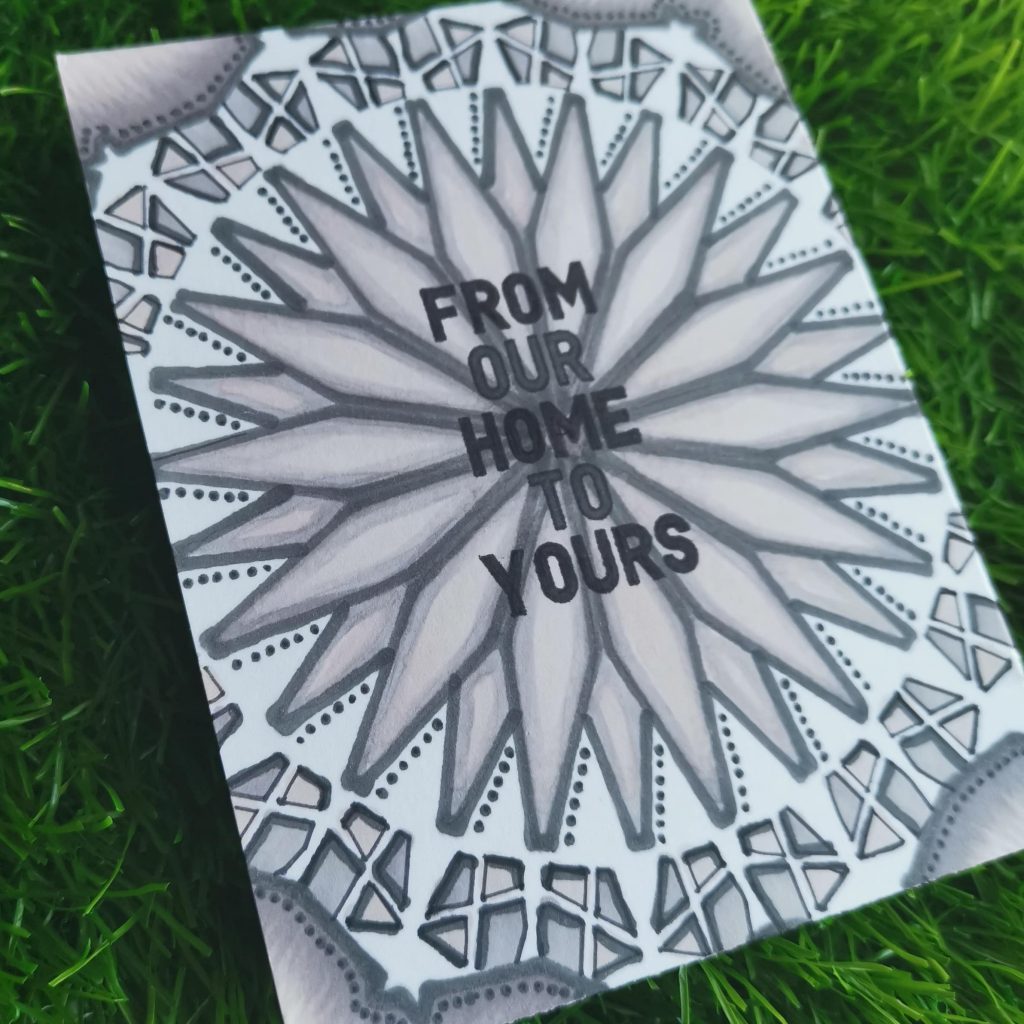 INSTRUCTIONS
Create a "4 1⁄4 x 5 1⁄2 " card base from Classic Crest Solar White Cardstock.
Place linear Stencil over card base and position it to the center of the card.
Tack it down with masking tape.
Remove the stencil and retrace the diamonds so they're heavily outlined, then color in the diamond shapes
Draw the outline using darker shade of artistic marker and fill them with lighter shades.
Slightly rotate the stencil and move over to the second layer.
Fill in the smaller parts according to your creativity and color choice
Add small dots using the fine tip of the artistic marker
You'll have a cool dimensional effect by darkening the outline of the small parts of the stencil.
Stamp a sentiment from the Holiday Tag sentiment.
Fill in the sentiment with artistic marker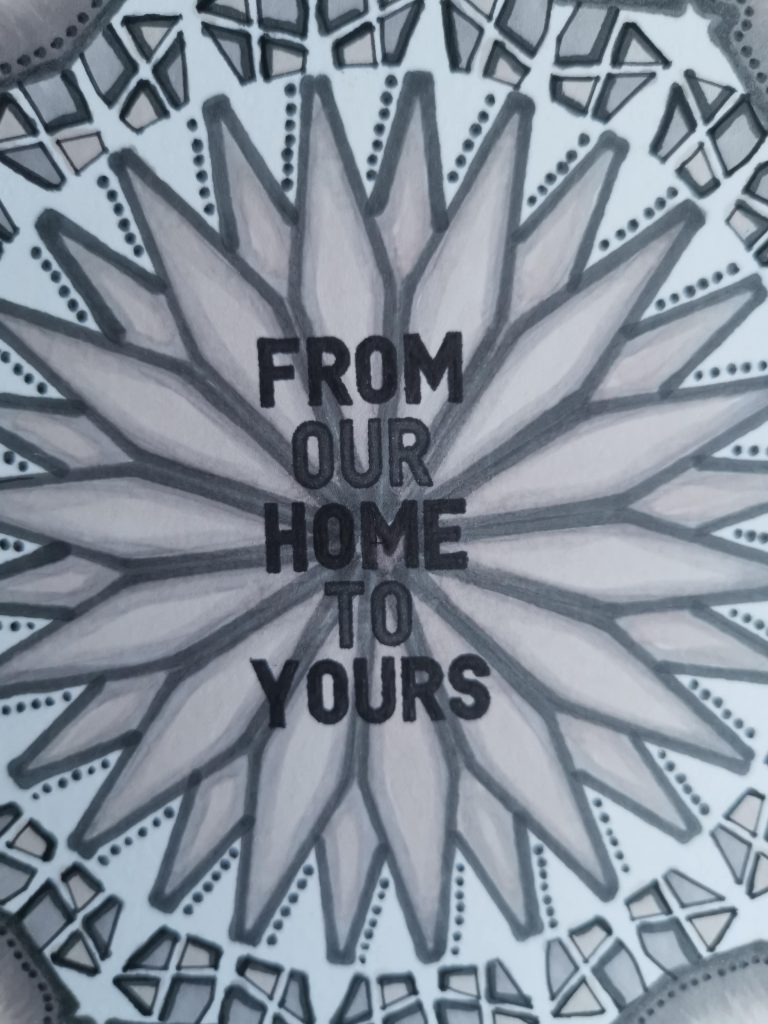 TIPS
Tack the stencil down with masking tape on either sides, so that it would keep the stencil flat.
Choose a color theme to bring up a mandala effect.
Draw the outline using fine tip of the marker
Slightly rotate the stencil and move over to the next layers.
Take advantage of the fine tip of the marker to add dots and dimensions to the card
SUPPLIES
Jet Black Crisp Dye Ink
Morning Frost Artistic Marker
Evening Gray Artistic Marker
Industrial Diamond Artistic Marker
Linear Stencil
Holiday Tag Sentiments
For my card, I followed the techniques from lesson 6 of this course – using Markers with Stencils. I really encourage you taking this class taught by Sara Naumann, it will help you a lot more to understand color and color usage on projects. Hope you liked my card.
Have a wonderful day and I hope to see you all soon with another project from AECP. Until then happy stamping and thanks for stopping by!
-shahi