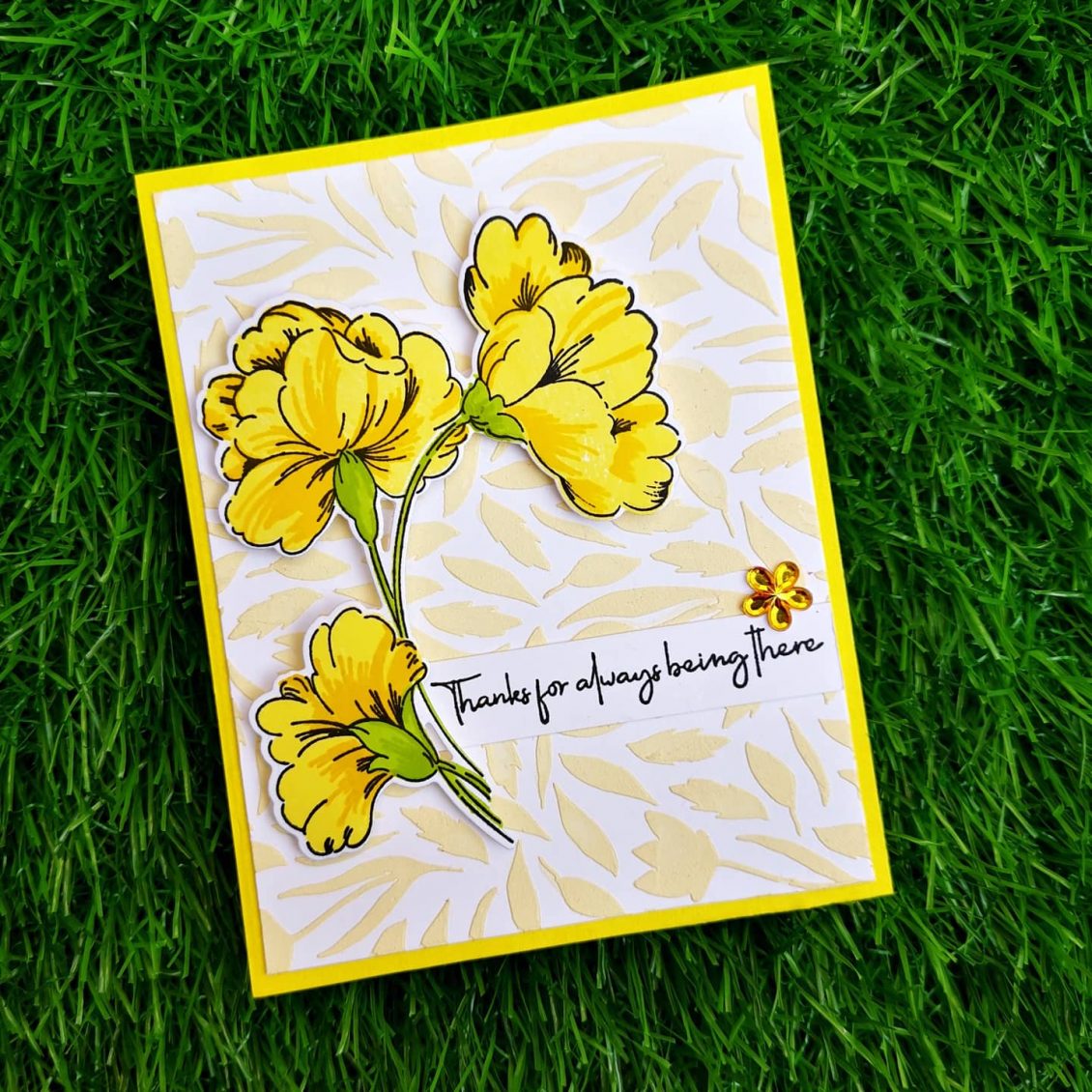 Hi, Thanks for stopping by… It's so great to see you here! I was very excited to have graduated from Level 1 of the AECP program! That last project was HUGE and took me forever to get completed. After a long gap, I'm now onto my next level of the program. The first class I choose in level 2 is "In The Mood For Color" . In this class Stephnie Klauck shares the impact of colors on ones mood. Here I have focused on the color Yellow . It is the most luminous of all the colors of the spectrum. It's the color that captures our attention more than any other color. It's the color of happiness, and optimism, of enlightenment and creativity, sunshine and spring.
INSTRUCTIONS
Create a 4 " x 5 1⁄4 " card base from Classic Crest Solar White Cardstock.
Place Spring Garden Stencil over card base and mask outlines with masking tape.
Take some embossing paste on the watercolor palette and add few drops of Buttercream Alcohol Ink and blend it well
Apply the paste on the cardstock over the stencil.
Wait until the paste dries
Stamp the biggest stamp from Sweet Flowers Stamp Set using Obsidian Pigment Ink on a Classic Crest Solar White Cardstock
Then, stamp in the layers of the flowers with Fresh Lemon and Maple Yellow.
Then, stamp the floral stem details using Bamboo and Parrot
Finally, die cut and adhere the florals onto your card base using double sided foam tape.
Stamp a sentiment from Friends Forever Stamp Set onto a white cardstock strip using Obsidian Pigment Ink
Stick it near to the floral die cut
Add your favorite embellishment to enhance the look of the card.
Finally, add this panel to your yellow card base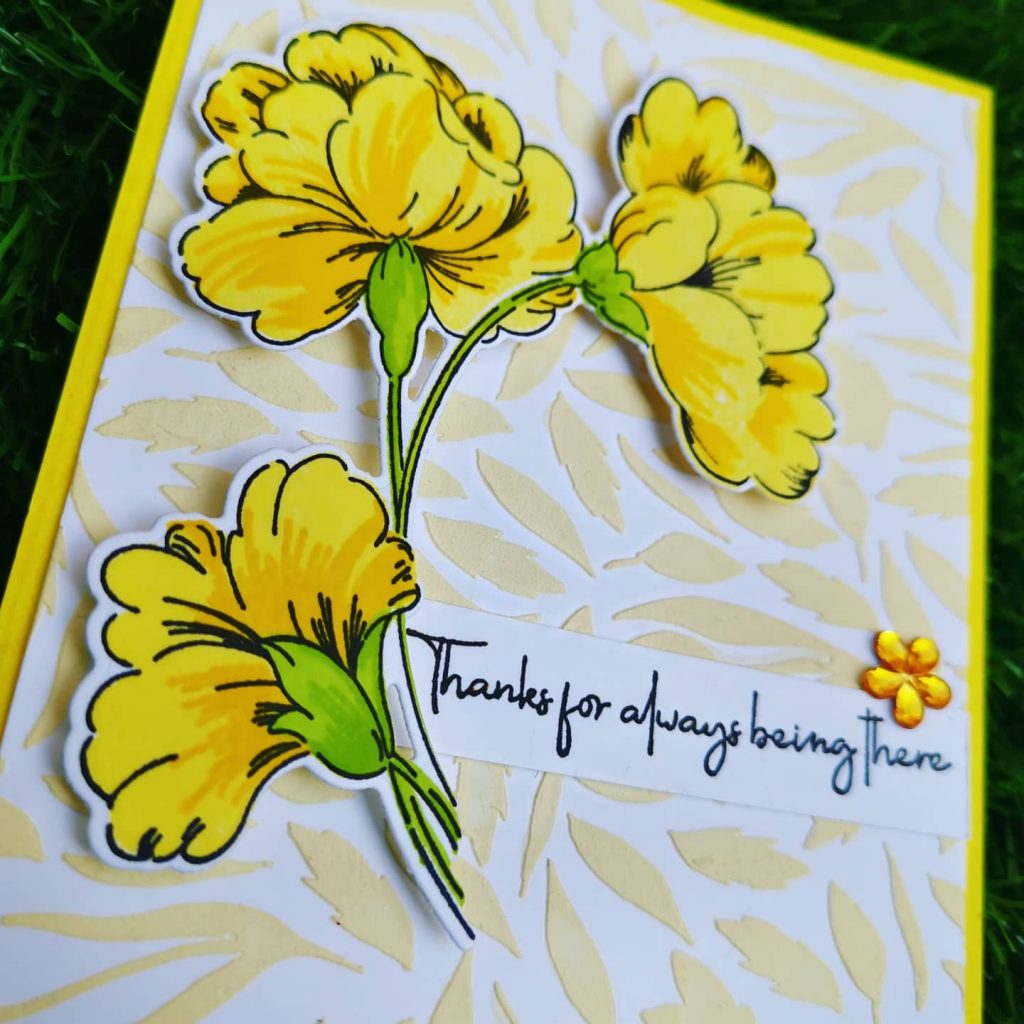 TIPS
Choose the right colors , it allows you to let the sentiment say what you're feeling, and help the person you're giving the card to, feel what your feeling.
Use a stamping tool to stamp your florals. It makes stamping large solid images so much easier since you can double and triple stamp. the included bar magnet can be used to quickly and easily position your cardstock, and the included grid paper makes it easy for you to lay out and align your card's design.
Before stamping, use an Anti-Static Pouch tool to remove static from your paper so the powder doesn't stick where you don't want it.
When doing stamp layering, start with the lightest ink color first and then build up to the darkest.
Add your favorite embellishment to enhance the look of the card.
SUPPLIES
Obsidian Pigment Ink
Fresh Lemon Crisp Dye Ink
Maple Yellow Crisp Dye Ink
Bamboo Crisp Dye Ink
Parrot Crisp Dye Ink
Friends Forever Stamp Set
Sweet Flowers Stamp & Die Bundle
Spring Garden Stencil
Embossing Paste
Buttercream Alcohol Ink (Artistic marker refill)
Watercolor palette
I really encourage you taking this class taught by Therese, it will help you a lot more to understand color and color usage on projects. Have a wonderful day and I hope to see you all soon with another project from AECP. Until then happy stamping and thanks for stopping by!
-shahi