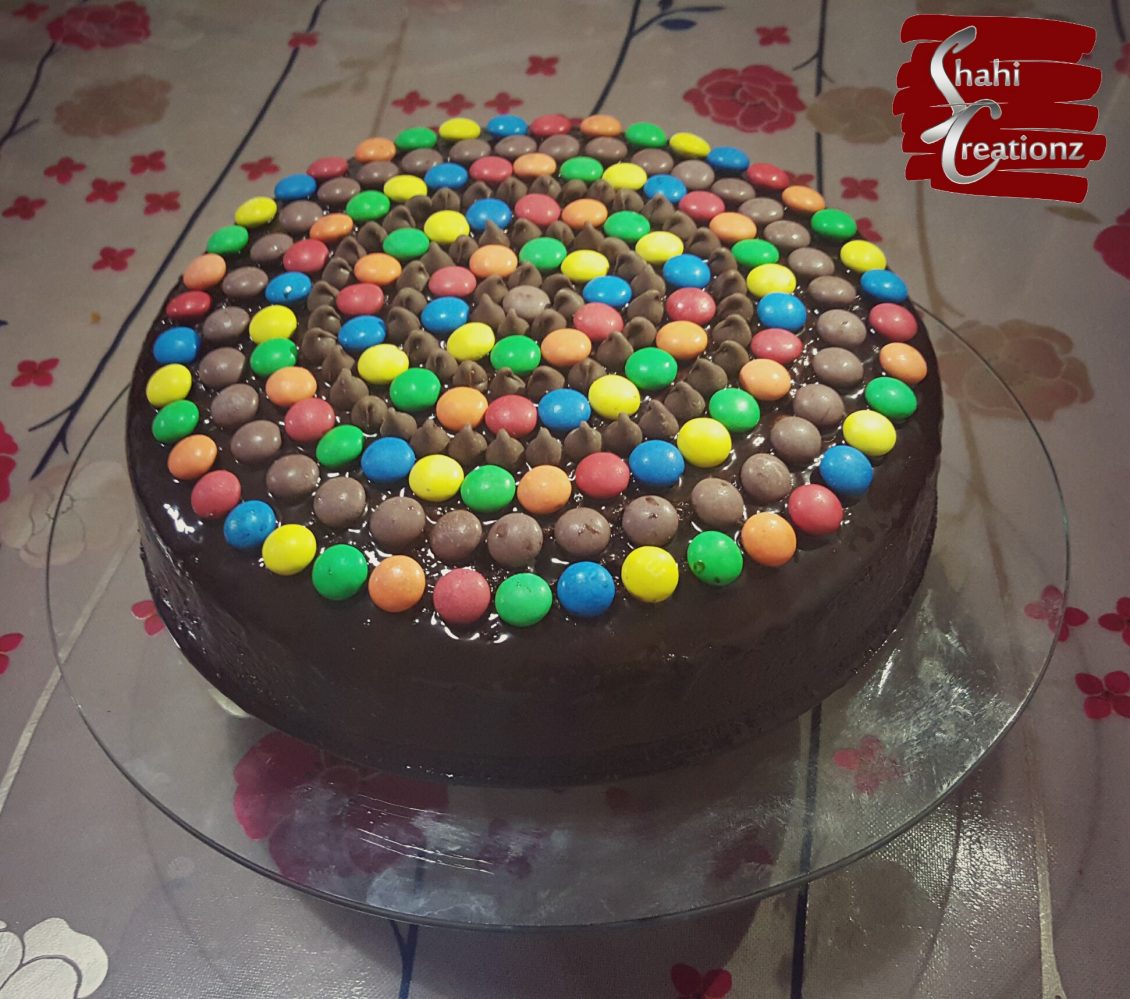 INGREDIENTS
115 grams (1/2 cup or 1 stick) unsalted butter, room temperature
90 grams (1/2 cup) brown sugar
1 teaspoon vanilla extract
1 large egg
210 grams (1 and 1/2 cup) plain flour
1/2 teaspoon baking soda
40 grams (1/2 cup) cocoa powder
1–2 tablespoons milk
75 grams (1/2 cup) dark or milk chocolate, chopped
100 grams (1/2 cup) M&M's, plus extra for decorating
INSTRUCTIONS
Preheat oven to 180 C (360 F). Grease and line a round cake tin. In a large mixing bowl, beat the butter and sugar with an electric mixer until pale and creamy. Add vanilla extract and egg and continue to beat until soft and creamy.
Sift in the flour, baking soda and cocoa powder. Gently mix until cookie dough comes together. Throw in the M&M's and chocolate and fold through. Place the dough into your prepared tin and spread out as even as possible.
Place in the oven for 20-25 minutes. Try not to overcook as you want it soft and gooey in the middle. Decorate the cake top with your favorite M&Ms .Leave to cool before slicing and serving.